PROFESSIONAL EXPERIENCE
AS A CLINICIAN AND AS A TRAINER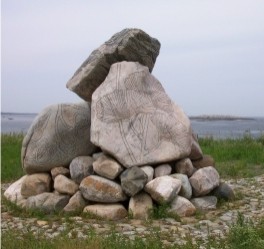 Louise Fréchette begins her practice as a bioenergetic analyst as early as 1980.
As of today, she relies on twenty-five years of clinical experience as a psychotherapist and bioenergetic analyst.
Bioenergetic analysis remains the main approach she uses, however she also takes advantage of what she has learned in other approaches, particularly in psychosynthesis and in classic and ericksonian hypnosis, as well as other approaches she has had the opportunity to learn about over the years.
Reconnecting with her interest for teaching, as early as 1985 Louise Fréchette opts for a career as a bioenergetic analysis trainer, while continuing to work as a psychotherapist. She begins her teaching career by supervising students who are training in bioenergetic analysis at the Institut québécois d'analyse bioénergétique, founded by Denis Royer. As soon as 1987, she is invited to give training workshops in various bioenergetic societies in Quebec and Alberta as well as in France. In 1992, she is officially certified as an international trainer and becomes a Faculty member of the International Institute for Bioenergetic Analysis. Since then, she has had the privilege to teach in Canada (Montreal, Toronto, Edmonton, Winnipeg, Charlottetown), in the United States (Texas, Michigan, California), in Europe (France, Belgium, Spain), as well as in Argentina, Brazil and New Zealand.
She is presently director of training for the Société québécoise d'analyse bioénergétique (SOQAB) as well as for the Sociedad Andaluza de Análisis Bioenergética (Spain). She also currently teaches bioenergetic analysis in several other training programs in Europe and in South America.
Furthermore, since 1987 Louise Fréchette has given various professional development activities for bioenergetic analysis therapists as well as for other professionals involved in the helping profession in various parts of the world:. She also wrote several articles on the connection between body and emotion.