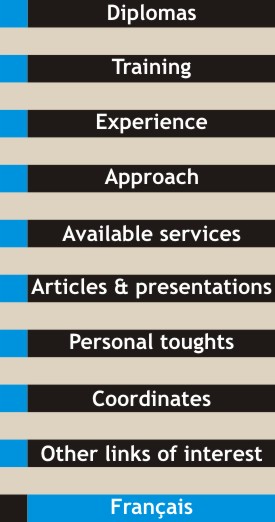 PROFESSIONAL TRAINING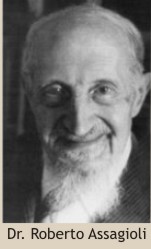 As she begins her career as a guidance counsellor at Collège Ahuntsic, Louise Fréchette is interested in her own professional development especially since, in addition to consultations in guidance counselling, she also co-leads various personal growth activities for the students, along with her colleagues from the Psychology and Guidance Counselling Service.

In order to develop her skills in psychotherapy, she gets trained in psychosynthesis under the supervision of Martha Crampton, psychologist and co-founder of the Canadian Institute for Psychosynthesis. Her training at the Canadian Institute for Psychosynthesis totals more than 500 hours, between 1972 and 1975. Towards the end of her training, she also takes part in a summer workshop given by the Institute, in Deerfield, Massachusetts, where she acts as a therapist for participants who come from Canada as well as the United States East Coast.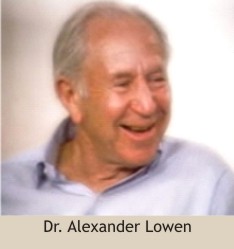 Following her training in psychosynthesis, she becomes interested in body psychotherapy. Together with some of her colleagues, psychologists and guidance counsellors from other colleges in Montreal, she organizes a series of bioenergetic analysis workshops, lead by Denis Royer, which eventually evolved into a complete training program acknowledged by the International Institute for Bioenergetic Analysis, directed by Dr. Alexander Lowen, founder of the approach. The bioenergetic training program consists of at least 800 hours of training spanning over six (6) years, during which Louise Fréchette is trained mainly by Denis Royer and André Lafrance, both psychologists. During her training, she also has the opportunity to work with Dr Alexander Lowen as well as with several senior trainers from the International Institute. She begins seeing clients in bioenergetic analysis in 1980, under supervision and becomes a fully certified bioenergetic therapist (CBT) in 1982.

Since 1982, not only has she been practicing as a bioenergetic analyst, but she also teaches this approach on an international level.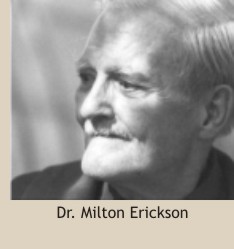 In order to complement the training she already has, Louise Fréchette also undertakes a four year training program of over 200 hours in classic and ericksonian hypnosis, an approach developed by Dr. Milton Erickson, from 1989 to 1993, at the Institut québécois de thérapie et d'hypnose éricksonniennes, founded by Michel Kérouak.

Since the beginning of her career, Louise Fréchette has also taken part in many professional development workshops of various kinds (NLP, post traumatic intervention, rational-emotional approach, etc.).